Established in 2005, NATAPAC works on behalf of all athletic trainers to enhance health care for both athletic trainers and those who receive care.
NATAPAC will work to effect change by supporting candidates for public office whose views and intentions mesh with our own goals.
NATAPAC is the voice of the athletic training profession, seeking better working conditions, fair access and the right to practice for all athletic trainers across America. Do you want to make a difference in the future of the athletic training profession? Enter the NATAPAC site to find out how.
---
The 2015 NATAPAC Breakfast
Here are the details for this year's events at the Convention.
Wednesday, June 24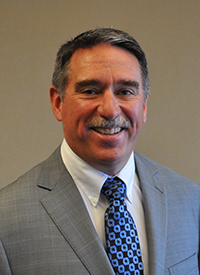 7:00 – 9:00 a.m.
Renaissance Grand, Majestic D
Cost is $50.
Featured speaker is NATA Hall of Fame member and Head Athletic Trainer for Princeton  University Charlie Thompson, MS, ATC
The 2015 NATAPAC breakfast in St. Louis will mark 10 years of NATAPAC fundraising. This event is sold out every year so register today to reserve your spot!